In the development projects of the Silicon Economy, solutions and building blocks for the platform economy of the future are created on the basis of concrete logistics use cases.
Numerous specialist and platform components have already emerged from the Silicon Economy development projects. These components are published in the GitLab Repository of the Open Logistics Foundation.
In the development projects of the Silicon Economy, further specialist and platform components are currently being created and made available as open source.
The new charter of logistics
Two innovation projects that are connected to each other synergistically and have one common goal: the Silicon Economy.

Silicon Economy Logistics Ecosystem
The Silicon Economy is a synonym for an upcoming digital infrastructure or digital ecosystem based on the automated negotiation, scheduling and control of the flow of goods, enabling new, digital business models for logistics (among others). This digital infrastructure enables comprehensive transparency in value added networks and creates trust along complete supply chains, from the supplier of raw materials to the end customer – which is maybe the most important prerequisite for getting all companies to participate.
The Silicon Economy Logistics Ecosystem innovation project aims to develop a complete environment for this new Silicon Economy:
Developing a Silicon Economy infrastructure and basis modules
Developing a Silicon Economy infrastructure and basis modules
Numerous so-called development projects with companies make applications visible.
Integration and networking of infrastructures, e.g. by using the International Data Spaces components to create secure data spaces together with the cloud infrastructures established in the »GAIA-X« project
Implementation of open and federal digital infrastructures and platforms
Real-time networking of things as a technological basis for new services and process models
Development of new services based on AI algorithms for the automation and autonomation of logistical processes and complete supply chains, e.g. solutions for digitally negotiated contracts (smart contracts); receipts and payment models for booking and invoicing logistics services (transport, handling, storage), platforms and digital environments for autonomous planning and scheduling processes
Fraunhofer Institute for Material Flow and Logistics IML
Fraunhofer Institute for Software and Systems Engineering ISST
TU Dortmund University with its Chairs for Material Handling and Warehousing, Enterprise Logistics and Industrial Information Management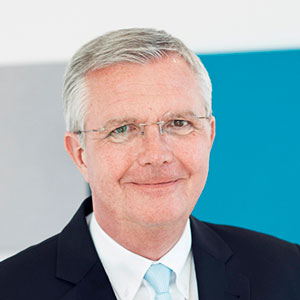 In logistics and supply chain management many economically independent partners work closely together. Transferring liability and risk, multilateral data exchange and trust issues are only some of the challenges here. As a key technology, blockchain has the potential to make data exchange tamper-proof and to automate and autonomize a large number of processes in the supply chain, e.g. the smart euro-pallet. Instead of consignment notes and lengthy, manual invoicing processes, goods can be invoiced in real-time by means of blockchain. With several hundred million euro-pallets and thousands of logistics service providers in the region, blockchain technology offers real added value.
In the Blockchain Europe innovation project, the European Blockchain Institute in Dortmund, NRW, is being established and a research program is being developed for the institute:
As an organization, the Blockchain Institute is to develop the technical and scientific foundations, methods and standards for a networked infrastructure in terms of the Silicon Economy.
The research program addresses central research requirements related to IT architecture (blockchain broker), open source solutions for software, hardware and business models.
Central research questions and results
Blockchain devices (blockchain-capable cyber-physical system (CPS), multi light nodes for IoT hardware and software)
Bookable crypto tokens and means of payment, e-Money, CashOnLedger and smart contracts including, for example, appropriate libraries and platforms
Specific use cases, e.g. for customs duties and hazardous goods
Development of new business models based on light node devices and tokens, e.g. pay-per-use approaches and identity management
Quantification of the economic benefit of blockchain solutions
Definition of standards, interfaces and rules for open cooperation
Virtualization of all essential processes within value added networks
Fraunhofer Institute for Material Flow and Logistics IML
Fraunhofer Institute for Software and Systems Engineering ISST
TU Dortmund University with its Chairs of Material Handling and Warehousing and Enterprise Logistics
»We are facing a new stage in the digitalization of the economy. Technologies like blockchain, the Internet of Things or Artificial Intelligence change the economy fundamentally and open up completely new opportunities for companies.«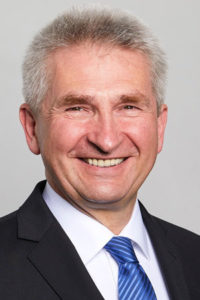 Prof. Dr. Andreas Pinkwart
Minister of Economic Affairs, Innovation, Digitalization and Energy of the State of North Rhine-Westphalia
Together for the Silicon Economy
To establish a Silicon Economy, the Silicon Economy Logistics Ecosystem and Blockchain Europe research projects are working closely together with numerous initiatives and other projects, coordinating their content and integrating their work.